I turn businesses into extraordinary brands and business owners into unignorable experts.
If you're ready to stop playing small, you're in the right place because you don't become extraordinary and unignorable by accident. You do it with clarity, intention, consistent strategic action, and expert guidance and support.
Take Your Business From OKAY to OMG
You're damn good at what you do, and to hit your targets, you know you need to lean into the work only you can do and secure an expert creative partner to support your vision and bring your brilliance and ideas to life.
Building a Brand And Growing A Business Starts With A Clear Plan
When you go all in on your business and commit to doing whatever it takes to achieve your goals, I show up with the snacks, big pads of paper, colorful pens and highlighters, and sticky notes in hand, ready to work on my own, with you, or alongside your team.
Everything we do together, building your brand, leveling up your business skills, or coaching you to a goal — starts with planning and creating a clear roadmap.
We start by identifying where you're at and what's worked so far, and where you want to go or what you want to achieve. We then define the most efficient, effective strategy and tactical route to get you there. This way, surprises and delays are minimized, the experience is smooth, you get the tangible results you want, and we both enjoy the ride.
The Right Creative Partner Helps You Move Fast
With your plan in place and a clear roadmap to follow, we get to work.
When you hire me for branding, copywriting, or design services… I bring order to the mess in your head, turn it into a tangible asset, make the entire process easy (and fun), and bring out the best version of you while using as little of your time as possible.
When you engage me for coaching… I roll up my sleeves and jump into the passenger seat as your navigator. And if you lose steam or get stuck, I've got no problem filling up the gas tank, writing some copy, or designing an asset you need.
When you invest in one of my business training courses… You get everything you need to understand and act on what I teach or share because you should never have to figure it out on your own, reinvent the wheel, or start from scratch.
Basically, we're in this together like Leslie Knope and Ann Perkins. (IYKYK.)
Creativity On Par With Your Brand's Potential
Show up at your best in every situation so you stand out, get noticed, fill your pipeline with perfect-fit leads, and get paid for the value you create. And hey, if you also happen to make competitors jealous… Bonus!
Here's how we can work together:
Elevate Your Brand
Messaging, Copywriting, And Design Services
Successful business owners hire me to develop new brands, reimagine and reinvigorate established brands, and turn their proven frameworks, systems, expertise, and thought leadership into valuable brand assets and new revenue streams.
Build Your Business
Freelance Business Courses And Training
Freelancers learn how to build sustainable, profitable, freedom-based businesses with my courses and business training on client attraction, packaging and pricing, client management, brand messaging, website copy, and content marketing.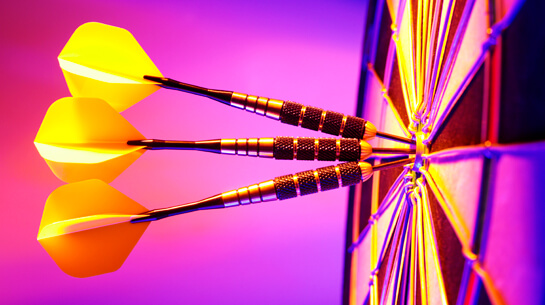 Achieve Your Goals
Private And Small Group Coaching
Ambitious, service-based business owners coach with me to navigate obstacles, get unstuck, get sh!t done, and achieve bold goals. Whether you're making a pivot, creating something new, or improving what already exists, we can do it together.
Stop Settling For An Online Presence
To build your brand online, lots of "experts" will tell you that you need a logo or a web presence, that giving your web designer decent website copy is good enough, or that DIY design and winging your brand messaging on social media is perfectly fine.
And sure, you'll see results… at first, while it's new, and you get all the easy clients and make all the easy sales from people who already know you. But eventually, you use up that personal equity and results flat line because your copy, content, and visual design aren't researched, data-driven, and totally tailored to your ideal client.
That's why I say screw that advice.
Don't settle for an online presence; to merely exist. And don't settle for middle-of-the-road, boring, or just okay. Who wants that?! Definitely not you! It's not enough if you want to turn your bold vision into your new reality.
Plus, you're so much better than that.
You deserve everything about your brand and business to be OMG!
Your branding should stop the right people in their tracks, capture attention, open the doors to new and exciting opportunities, and impress the pants off everyone who discovers you.
Because in today's fiercely competitive, distracted, always-on world, you need:
To be visible and findable when prospective clients are interested, even if it's at 2:00 am.
The right people to immediately know they're in the right place.
Content that drives people into your sales funnel and inspires them to share it with friends.
Design that removes any doubt of your expertise, trustworthiness, and professionalism.
Copy that resonates so deeply that ideal clients can't not reach out and take the next step.
Your future clients are looking for you right now. Is your brand and business ready?
HINT: If you just cringed a little, we should definitely have a conversation!