Fresh Perspectives And Expert Insights
Join Jennifer in 2022 for all-new, live, candid interviews that offer fresh perspectives and insights on building and growing a successful web design and development business.
Selling Paid Discovery Projects
What happens when the client hasn't thought through their business model or the finer details of their idea? What do you do when they can't answer your questions and functional requirements and scope of work is unclear? The answer is pitching paid discovery. Join Jennifer and Josh for a frank conversation about just how much consulting some clients need before work can begin, why paid discovery projects benefit you and your clients, and how to sell paid discovery so your clients see the value.
EXPERT: Josh Eaton, CEO at Reaktiv Studios
BIO: Josh Eaton is the CEO of Reaktiv Studios, a boutique WordPress agency focused on making the web better through quality development and creative solutions. As a strategic thinker with enthusiasm for solving complex challenges, Josh has built a team of expert web developers, creative problem solvers, and talented designers dedicated to improving digital experiences across the web. Outside work, he's an avid reader, mountain biker, traveler, and caffeine enthusiast.
Doing UX On A Budget
User experience design is critical to the success of any website's conversion strategy. But what happens when your client has a tight budget and you can't do all the best practice UX tasks industry leaders preach about? Join Jennifer and Tracy as they explore what it means to do UX on a budget and how you can create useful, usable, and enjoyable user experiences for every client.
EXPERT: Tracy Apps, Owner at Tracy Apps Design
BIO: Behind the bowtie, Tracy Apps is a big-picture doer, veteran UX designer, front-end developer, strategist, teacher, and artist. With 20+ years experience creating for her company, tracy apps design, and three co-founded startups, Tracy has amassed a wide range of experience since teaching herself code in the late 1990s. On her gold star chart is teaching at several Universities, presenting at numerous WordCamps, co-hosting the Women in WP podcast, and contracting for Fortune 500 & 1000 companies like Kohl's, Johnson Controls, and GE Healthcare. She also could probably deadlift you.
Asynchronous Client Communication
When it comes to client communication, you're either filling your calendar with Zoom meetings, drowning in email, or getting sucked into Slack or whatever project management system you use, and it's exhausting. Thankfully, there's a different option. Join Jennifer and Brian as they discuss how asynchronous video communication can not only create a better, easier, more flexible client experience but allow both you and your client to always put your best foot forward.
EXPERT: Brian Casel, Founder of ZipMessage
BIO: Brian Casel is the founder of asynchronous video communication tool ZipMessage. He is all about "async" communication with his team, customers, and advisors, and ZipMessage is designed to make async video conversations productive and zero-friction. Before ZipMessage, he bootstrapped and sold several businesses spanning SaaS, productized services, and WordPress products. When not working, you'll find Brian cycling and composing instrumental music in his home studio.
The Reality Of Website Accessibility
From the accessibility basics every website should come equipped with, to understanding what it means to build a website that meets accessibility compliance requirements, to figuring out how to CYA when it comes to accessibility and your website contracts, there are a lot of details to consider when it comes to building accessible websites. Join Jennifer and Amber for an honest and candid conversation about what website designers and developers need to know to do better business.
EXPERT: Amber Hinds, Founder & CEO Equalize Digital
BIO: Amber is the CEO of Equalize Digital, a Certified B Corporation and WordPress VIP agency striving to create a world where all people have equal access to information and tools on the web, regardless of ability. Equalize Digital is a corporate member of the International Association of Accessibility Professionals and develops accessible websites for universities, government agencies, and enterprise businesses. Amber has been specializing in WordPress accessibility since 2016 and is lead organizer of the WordPress Accessibility Meetup. Her WordPress plugin, Accessibility Checker, makes it easier for developers, agencies, and content managers to identify accessibility problems and improve compliance with website accessibility laws and Web Content Accessibility Guidelines (WCAG).
Letting Go Of Challenging Clients
What happens when a challenging client becomes a little too challenging, tough conversations become the norm, a conflict arises that doesn't have a good solution, or behaviors cross boundaries? How do you know when it's time to part ways and let a client go — and how do you do that well anyway? Join Jennifer and Elizabeth for a candid conversation about and true stories of firing clients who stop being a good fit.
EXPERT: Elizabeth Wilson, Chief Operating Officer, Zeek
BIO: Elizabeth Wilson brings 21 years of operational leadership and executive management experience to Zeek, a full-service digital agency. Spanning several industries, her career has focused on providing outstanding client services, building culture, and driving growth and stability of organizations. Over the last decade, Elizabeth took a special interest in paving the way for women in niche construction technology fields and founded Compass X-Ray Services, Inc., which was acquired in 2019. She believes it is possible to align successful partnerships within an ethos of boundaries in business. Elizabeth's enthusiasm for operational excellence stems from her passion for servant leadership and growing businesses on a foundation of livable values.
Building Authority By Teaching What You Know
You've heard the rally cries to "give away your best stuff" and "share everything you know," but have you taken it to heart? Join Jennifer and Joe for a candid discussion about what those rally cries mean for freelancers and service providers and how you can teach what you know and show your work to attract high-paying, ideal clients who value what you do and believe you're the best and only choice.
EXPERT: Joe Casabona, Author, Podcaster, Course Creator, Web Developer
BIO: 20 years ago, four-time author and LinkedIn Learning course creator Joe Casabona hung his shingle as a freelance web developer. While he still builds websites, after spending 16+ years immersed in WordPress, 11 years teaching college courses, and 7+ years behind the mic hosting podcasts about WordPress and web development, Joe discovered his true passion: sharing his knowledge and showing his work to help creators and business owners achieve their goals. Whether he's breaking down complex topics into bite-size pieces on a podcast or livestream, or explaining a concept step-by-step in a course or coaching program, Joe removes the overwhelm and empowers you to take action.
Creating Education Websites
From providing vital information and communicating with parents to managing event calendars and admissions, hosting fundraisers, and accepting applications, education websites need to do a lot of heavy lifting and meet strict compliance standards. From preschools to universities, join Jennifer and Tara for a conversation about the website features that are most important to schools and how to align your services with their unique needs and requirements.
EXPERT: Tara Claeys, Owner, Design TLC
BIO: Tara Claeys began her career in advertising and marketing in the early 1990s before "digital" was a thing. After her first child was born in 1997, Tara supplemented her full-time job as Mom with illustration and stationery design. As technology evolved, Tara discovered website development and in 2010, founded Design TLC, an agency that specializes in WordPress websites and digital marketing for small schools, enrichment programs, and education-focused nonprofits. Tara combines her marketing and technical experience with the perspective of a parent whose children attended both public and private schools, and participated in various camps and enrichment programs. When Tara isn't in front of a computer screen, she can be found volunteering for a nonprofit, running and biking with friends, watching movies with her husband and pets, or visiting her now-grown children.
Creating Nonprofit Websites
What's the difference between a nonprofit website and a traditional business website? Join Jennifer and Matt as they talk about the unique requirements and needs of nonprofits when it comes to managing their websites, connecting with their audiences online, and inspiring support and contributions through donations, visibility, volunteerism, and marketing. And learn a little more about the WordPress donation platform GiveWP and how it helps nonprofits further their missions and make a difference in their communities.
EXPERT: Matt Cromwell, General Operations Manager, GiveWP
BIO: Matt Cromwell is General Operations Manager at GiveWP, the best way to accept donations in WordPress. Matt has served nonprofit organizations for 20+ years as a web developer, educator, fundraising consultant, marketing consultant, board member. and more. Matt is a husband, father to four, and lover of all things musical and disc golf related.
Business Models For LMS Websites
There are loads of tutorials to teach you how to use LMF software and tools, but the real impact and value (ability to charge higher fees) comes from the ability to consult with clients about the business model powering their online course offerings. Join Jennifer and Chris for a discussion about LMS business models and how you as their web designer or developer can help your clients experience greater success with their online courses.
EXPERT: Chris Lema, General Manager at LearnDash, Liquid Web
BIO: Chris Lema is a public speaker, storyteller, blogger, coach, and product strategist with 20 years of senior-level software management success. He's a seasoned executive with proven expertise in eCommerce, SaaS, learning management systems, and membership/subscription systems. In his current role as General Manager at LearnDash, he leverages both his deep product experience and his years of strategizing, creating, and running online courses and events to help creators teach what they know.
Building Community With An Email Newsletter
All the marketing experts and digital gurus say email marketing is where it's at. You need to own your audience, build your list, and create a community around your brand with an email newsletter. But what does that even mean and how do you make the investment of time and energy worth it. Join Jennifer and Brian as they talk all things email newsletters — the good, the bad, and the behind the scenes — including what you need to do to get subscribers open and read your emails, and how to turn newsletter subscribers into paying clients.
EXPERT: Brian Clark, Entrepreneur and Content Marketing Pioneer
BIO: Brian Clark is a writer, traveler, and serial digital entrepreneur. He is the founder of the content marketing website Copyblogger — one of the most powerful and influential blogs in the world, the midlife personal growth newsletter Further, and Unemployable, an educational community that provides smart strategies for freelancers and entrepreneurs. He's also co-founder of Digital Commerce Partners, a content marketing and SEO agency for digital business owners.
"Here's the reality — these days people teach what they may have known for 6 months. Or, they share stuff that they can do but aren't great at explaining. Jennifer Bourn not only knows her stuff, she knows how to break it down so others can learn it. More importantly, she's sharing stuff that's worked for more than a decade and giving you everything you need to put it to work successfully in your business."
Chris Lema | VP of Products & Innovation, Liquid Web
Expert Interviews Available On-Demand In The Profitable Project Plan Library
All past Expert Interviews are available on-demand for you to pair with the related curriculum or watch anytime it fits in your schedule.
If the sales process or creating proposals has you feeling perplexed or uncomfortable, or if you're considering a move upmarket, this interview is for you. Join Jennifer and Jake as they discuss the needed shifts in mindset and approach as you move toward larger projects and clients, sales process considerations for enterprise projects, and accurate proposal creation.
Jake Goldman, 10up
Sales And Proposals
When it comes to privacy, data management, and regulations like GDPR, what responsibilities do designers and developers have when building websites for clients? What do our clients need to know? How does all this impact our work? Join Jennifer and Rian as they talk all things privacy, consumer data, and GDPR — and everything you need to know to stay out of hot water.
Rian Kinney, Esq., eCommLegal
Privacy, GDPR, And More
When it comes to financial advice, taxes, deductions, savings, retirement, and all things money, Sean Boyd is the expert you want in your corner. I refer everyone to Sean and I ALWAYS get enthusiastic thank-yous and heaps of gratitude. Join Jennifer and Sean as they talk financials, money, and taxes for freelance designers and developers and growing agencies.
Sean T. Boyd, CA Accounting & Tax
Financials And Taxes
From managing client expectations to running discovery meetings to keeping track of budgets and deliverables, project management is a critical part of running a successful website project. Join Jennifer and Chris as discuss all things project management and get tips to streamline your project management process, save time, and reduce stress.
Chris Ford, Reaktiv Studios
Project Management
Courses, lessons, quizzes, certificates, gamification, questions, assignments, student uploads, progress tracking, prerequisites, timed content drips… There is a lot that goes into building an online course site! Join Jennifer and Justin as they talk through everything you need to consider (and help your client navigate) when adding an LMS to a website.
Justin Ferriman, LearnDash
Online Course Sites
From user experience design to web design to processes and workflows to where to find design inspiration, this interview will deliver in-the-trenches tips that will improve your web design projects and client relationships. Join Jennifer and Michelle as they talk shop and tools, share client stories, and discuss all things user experience (UX) design and web design.
Michelle Schulp, Marktime Media
Web Design
While designing and developing websites is fairly straightforward, website security isn't. Join Jennifer and Tony for an insightful interview and Q&A on website security and website ownership, providing website security services to clients, and including security services in your website monthly care plans.
Tony Perez, CleanBrowsing
Website Security
Are you a web designer who needs to uplevel your development game, or a web developer who is looking for new ideas, tips, and tools? Either way, you'll love this interview. Join Jennifer and Tracy as they discuss all things related to the development phase of website projects and building the actual website.
Tracy Levesque, YIKES, Inc.
Website Development
If you sell membership sites or have clients requesting membership functionality, don't miss this interview. Join Jennifer and Blair as they cover considerations when choosing membership software, the ins and outs of membership strategy, hazards to avoid, and tips to ensure a smooth membership site build.
Blair Williams, MemberPress
Membership Site Strategy
If you want to learn what ecommerce store owners really care about, this interview and Q&A is for you. Join Jennifer and Beka as they cover the realities of being a store owner and the most needed tools and features you may not have thought of. Plus, gain valuable insights that will help you improve your next ecommerce site project and better serve your clients.
Beka Rice, SkyVerge
Ecommerce Stores
If marketing your web design business and talking about what you do and how you can help clients feels uncomfortable or awkward, you're not alone. Join Jennifer and Chris as they discuss expert positioning, marketing, and storytelling, a works-every-time framework, and why it's easier than you think to communicate why you're the undeniable best choice.
Chris Lema, ChrisLema.com
Marketing And Storytelling
Email marketing is something every business should have as part of their marketing plan. Boost your recurring revenue by offering email marketing support. Join Jennifer and Amy as they discuss everything you need to know about selling recurring email marketing services, including what you must consider if outsourcing the work to a trusted partner.
Amy Hall, Email Marketing Expert
Email Marketing Strategy
If your web design and web development business is growing, you need help, and you're not sure hiring employees is the best next step, this interview is for you. Join Jennifer and Brad for a candid discussion about leveraging partnerships, subcontractors, and white label companies to outsource work, eliminate bottlenecks, and create space for growth and profits.
Brad Morrison, GoWP
Outsourcing And Partnerships
Offering search engine optimization (SEO) services is a natural fit for web designers and developers, who already have strong client relationships. Join Jenifer and Lindsay as they talk through options for selling SEO services to increase recurring revenue, common mistakes made and how to avoid them, tips for educating clients, and more.
Lindsay Halsey, Pathfinder SEO
Selling SEO Services
If you need to attract not only more leads but better leads that become awesome clients you love to work with, you'll love this interview and Q&A session. Join Jennifer and John as they discuss the ins and outs of lead generation and what prospective clients really want to know, as well as what most agencies do wrong and how you can avoid their mistakes.
John Doherty, Credo
Lead Generation
The most valuable asset of any business is its brand. From building a reputation to understanding the business and designing a logo, join Jennifer and Laura Elizabeth as they talk all things branding and brand design. Discover common mistakes and how you can avoid them, learn how to think strategically about logo design, and get tips on how to get concepts done faster.
Laura Elizabeth, Client Portal
Branding And Brand Design
When it comes to digital advertising, Facebook Ads are where it's at. But where do you start and how do you write a great ad people pay attention to? Join Jennifer and Justin for a frank conversation about Facebook advertising, what you need to know, mistakes to avoid, and the truth about ad spends. Plus, learn his secret weapon for writing Facebook ads that get clicks.
Justin Wise, The Different Company
Facebook Ads
Landing pages, opt-in forms, and pop-ups, oh my! Every website client wants a site that converts visitors into subscribers, customers, and clients, but how do you make that happen? Join Jennifer and Beth as they talk all things website copywriting and conversion, and get tips for creating digital properties and assets that produce the results you and your clients want.
Beth Hayden, BethHayden.com
Copywriting For Conversion
Every client wants their website to show up on the first page of search results when someone searches for what they're selling and Joost de Valk knows how to get it done. Join Jennifer and Joost as they discuss what's working and not working in modern SEO, the types of SEO you need to know, best practices to improve rankings, and how you can best help website clients get found more often online.
Joost de Valk, Yoast
Finding The Best SEO Approach
To build a business in client services, you need clients. To get clients (great clients), you need effective marketing. Join Jennifer and Jean for a candid conversation about marketing and lead generation for web designers and developers. Discover strategies to market your own business and learn how you can help clients attract more customers and make more sales so they can hire you for more/ongoing work.
Jean Perpillant, Design Theory
Marketing For Small Business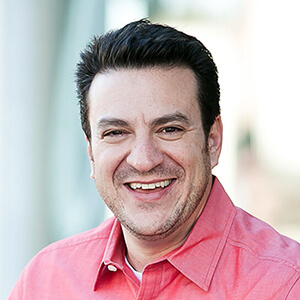 When it comes to sales, there isn't anyone better than Steve Zenghut and with 25 years in the trenches selling websites and apps, he's been in nearly every sales situation you can imagine. Join Jennifer and Steve for a no holds barred conversation about selling website services, pitching your ideas (and value), clarifying scope, writing proposals, drafting contracts, and building strong client relationships.
Steve Zenghut, Zeek
Positioning And Sales
You started your business because you're great at what you do, not to manage tasks, timelines, resources, and budgets, but they're a critical part of sustainable success. Join Jennifer and Alex for a look at what technical project management entails, process details to consider, mistakes to avoid, and how to build strong client relationships at the same time.
Alex Juchniewicz, Maintainn
Technical Project Management
If you're the bottleneck that's delaying website projects or holding back business growth, don't miss this interview. Join Jennifer and Shannon as they candidly discuss growing a web design agency from one to many. Get the inside scoop on how to plan and prepare, what to consider before hiring, building a company culture, and empowering your team to show up at their best.
Shannon Shaffer, Purple Finch Studios
Browing Your Team
If you're building and managing websites, accessing and/or storing customer data, or simply logging into clients' platforms, you must make security a primary concern. Join Jennifer and Chris for a candid conversation about website security, avoidable mistakes, and security measures you should have in place. Learn how to protect yourself and your clients.
Chris Teitzel, Cellar Door Media, Lockr.io
Delivering Website Security Services
Exhausted from selling individual projects over and over again and ready to embrace retainers and monthly website support? Join Jennifer and Jessi as they discuss packaging and selling website care plans and retainers, communicating with clients and managing long-term relationships, and of course, mistakes to avoid.
Jessi Gurr, Iceberg Web Design
Retainers And Care Plans
Whether working closely with a fellow freelancer, coming alongside an agency, or developing a relationship with a hosting company, strategic partnerships can propel your business forward. Join Jennifer and Mendel as they discuss all the pros and cons of strategic partnerships, critical considerations, mistakes to avoid, and more.
Mendel Kurland, Nexcess
Strategic Partnerships
Brand strategy, brand positioning, brand design — showing up aligned and on-brand is key to attracting the right clients and customers without chasing your tail. Join Jennifer and Katie and they share client stories, talk shop, and cover all things related to branding, from strategy to messaging and the design that brings a brand to life.
Katie Elenberger, Spark 27 Creative
Brand Strategy
Design captures attention, creates emotion, and shapes perception and as a web designer, how a brand is perceived online is in your hands. Join Jennifer and Rafal, a sought-after designer and UI/UX consultant, for insights on how Rafal approaches a web design project, from strategy and information architecture to wireframing, design, and revisions.
Rafal Tomal, RafalTomal.com
Website Design Process
Sales conversations are pretty clear-cut. But what's isn't as obvious is how to get someone to a sales call in the first place. Join Jennifer and Kori as they discuss strategic lead generation for your web design business and how to attract the leads you actually want. They'll also discuss selling new/additional work to existing website clients and how to position yourself as a great choice.
Kori Ashton, AskKori.com
Virtual Lead Generation
When running a service-based web design and web development business, tough conversations are a part of doing business and unplanned sticky situations can cause undue worry and stress. Join Jennifer and Nathan for an open, honest conversation about what to do when you're stuck between a rock and a hard place with a client and how to handle those tough conversations.
Nathan Ingram, >ADVANCE Coaching
Tough Client Conversations
"This is the program I wish I had when I was starting out as a freelance designer! It would have saved me countless late nights and weekends spent juggling client projects and burning the candle at both ends. After 26 years as a freelancer and educator, I've never seen another system that can both improve client communication and free up your time to do the things that matter most to you. Put this plan to work today and get back to enjoying your business — and your life!"
Shawn Hesketh | Creator Of WP101
Profitable Project Plan 2022 Enrollment Reopens In November! Join The Wait List To Save Up To 50%!
Whether you're just starting out, taking your side-hustle full-time, or doubling-down to grow your existing web design business or web development business, Profitable Project Plan will help you move forward faster and avoid the speed bumps along the way.